Keynote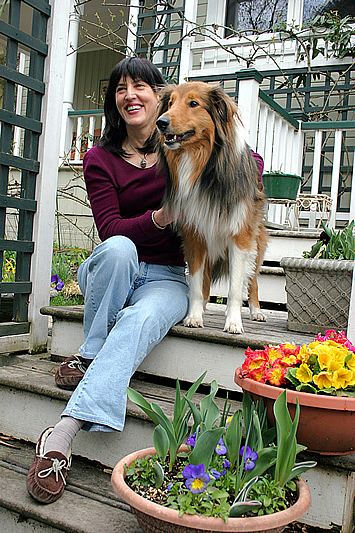 Virginia Morell is an acclaimed science journalist and author. A contributing correspondent for Science, she has covered evolutionary and conservation biology since 1990.  Morell is also a regular contributor to Conde Nast Traveler and  National Geographic. In 2004, her article on climate change was a finalist for Best Environmental Article from the Society of Environmental Journalists. Her articles have also appeared in Smithsonian, Discover, The New York Times Magazine, Outside, and Creative Nonfiction.
In addition to her journalistic work, Morell is the author of three celebrated books. The New York Times awarded a Notable Book of the Year to Ancestral Passions, her dramatic biography of the famed Leakey family and their findings about the origins of humankind. Blue Nile, about her journey down the Blue Nile to Sudan, was a San Francisco Chronicle Best Travel Book. And The Washington Post listed Wildlife Wars, which she co-authored with Richard Leakey, as one of their Best Books of the Year.  
An accomplished public speaker, Morell spent March 2009 as a principal lecturer for National Geographic Society's Expeditions Program on one of its exclusive, round-the-world trips. She lives in Ashland, Oregon with her husband, writer Michael McRae, a calico cat, Nini, and a smart, six-year-old American Working Farm Collie, Buckaroo, (who is currently unemployed).
Read "Animal Minds", Virginia Morell's National Geographic cover story that explores animal intelligence, the topic of her upcoming book, ANIMAL WISE, The Thoughts and Emotions of Our Fellow Creatures.  Elizabeth Kolbert selected this article for the Best American Science and Nature Writing 2009 (Houghton Mifflin).
ANIMAL WISE will be published by Random House/Crown in February 2013 in hardcover and electronic form.  Eight foreign editions, and an unabridged audio edition will also be available.
Published work
Animals Wise: The Thoughts and Emotions of Our Fellow Creatures (Forthcoming from Crown Publishing Group); Wildlife Wars, My Fight to Save Africa's Natural Treasures (St. Martin's Press, September 2001); Blue Nile: Ethiopia's River of Magic and Mystery (National Geographic Books, June 2001); Ancestral Passions, The Leakey Family and the Quest for Humankind's Beginnings (Simon and Schuster, August 1995)
---
Panelists (VIP Event)
Panelists (Public Event)
---
Mentors
---
PRINCIPAL INVESTIGATORS